NiemanStoryboard asks Bryan Denson how he made switch from adult to middle-grade readers
As a reporter, Bryan Denson seems to have done it all — working the police beat, writing longform narratives, teaming up on big investigative features, and producing a nonfiction book. While a reporter at The Oregonian, he was a a finalist for the Pulitzer Prize in national reporting, winner of the George Polk Award, and a finalist for the Investigative Reporters and Editors Award. His book,"The Spy's Son,"chronicles the case of the highest ranking CIA officer ever convicted of espionage, and how the operative groomed his son to continue spying for Russia after he was imprisoned; it has been published in five languages and optioned for a film. Since leaving The Oregonian, Denson has been freelancing for magazines and climbing the occasional mountain.
Still, he managed to find a new gig that pushed him out of his comfort zone — writing true crime for middle-schoolers. His new book — "The Unabomber: Kathy Puckett and the Hunt for a Serial Bomber" — is the first in a four-book series, called the FBI Files and published by Macmillan's Roaring Brook Press.
Japan's English language entertainment magazine Eye-Ai features The Spy's Son
Japan's premiere English-language entertainment and culture magazine Ai-Eye, devoted four pages of its September 2017 edition to a Q&A with author Bryan Denson. Here is the interview:
Cross Creek Pictures Tackling 'The Spy's Son' (Exclusive)
3:14 PM PDT 4/27/2017 by Borys Kit
Harrison Query will write the script for the adaptation.
Cross Creek Pictures, one of the producers behind Hacksaw Ridge, has preemptively picked up The Spy's Son, a pitch package from Harrison Query.
Scott Glassgold's Ground Control Entertainment is producing along with Cross Creek's Brian Oliver and John Doherty, as well as Celerity Pictures' Jay Schuminsky. Jarod Einsohn will act as a co-producer.
Spy's Son is based on Bryan Denson's best-selling 2015 book, which tells the true story of a high-ranking star CIA officer who was brought low when he was caught selling secrets to the Russians. But he then embarrassed the U.S. government when he did it again, this time from behind prison bars. What the imprisoned officer did was use his son, training him in the ways of spycraft, to continue to spy for Russia and to even ferret out the mole that ratted on him in the first place.
Denson is an Oregon-based reporter who covered the father-son espionage trials.
Another Read Through lists The Spy's Son as a top 5 seller
One of Portland's wonderful independent book stores named The Spy's Son one of its top 5 bestselling books for March 2017. Click here for the notice.
Book Safari lists The Spy's Son Kindle as a Bargain Bestseller (August 31, 2016)
The Trade Paperback Has Arrived!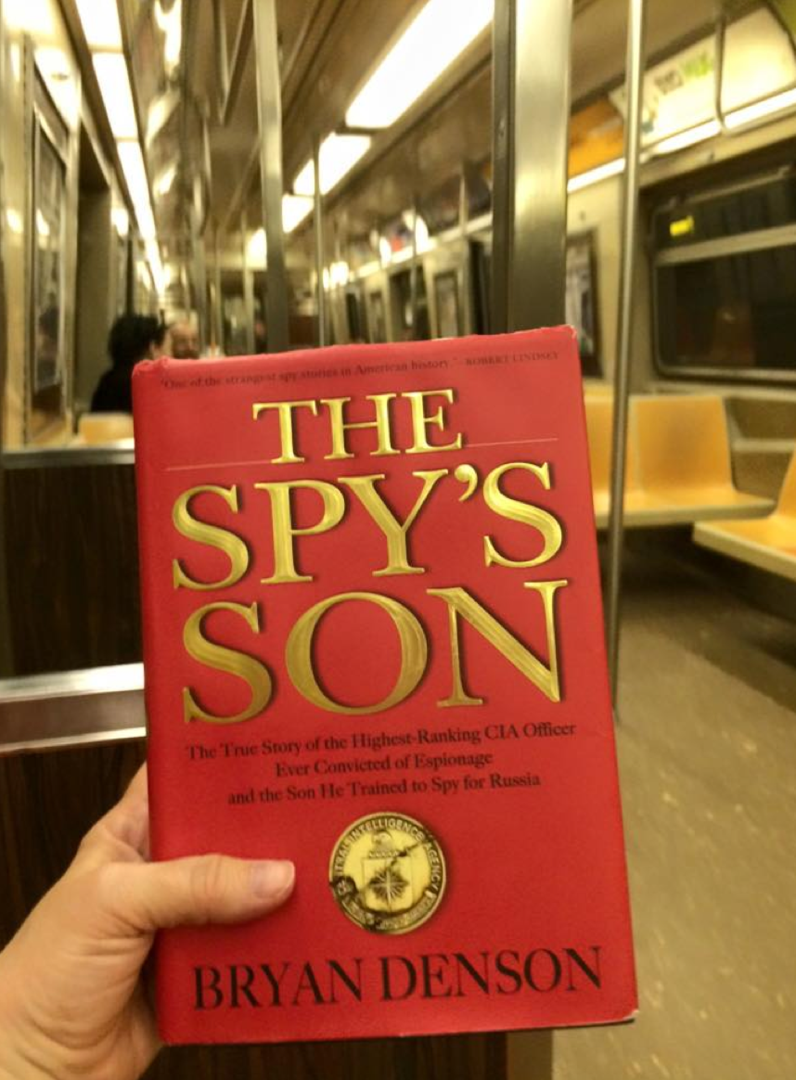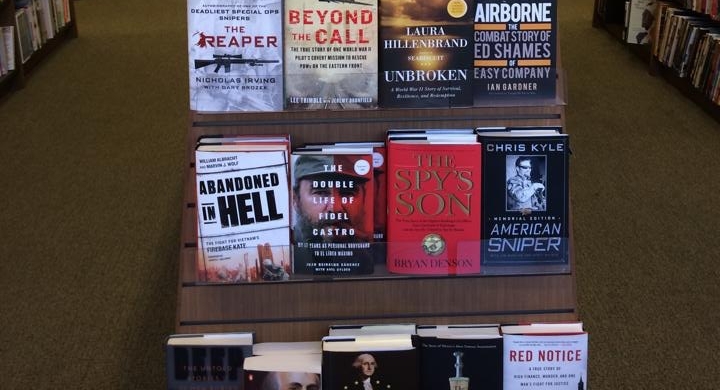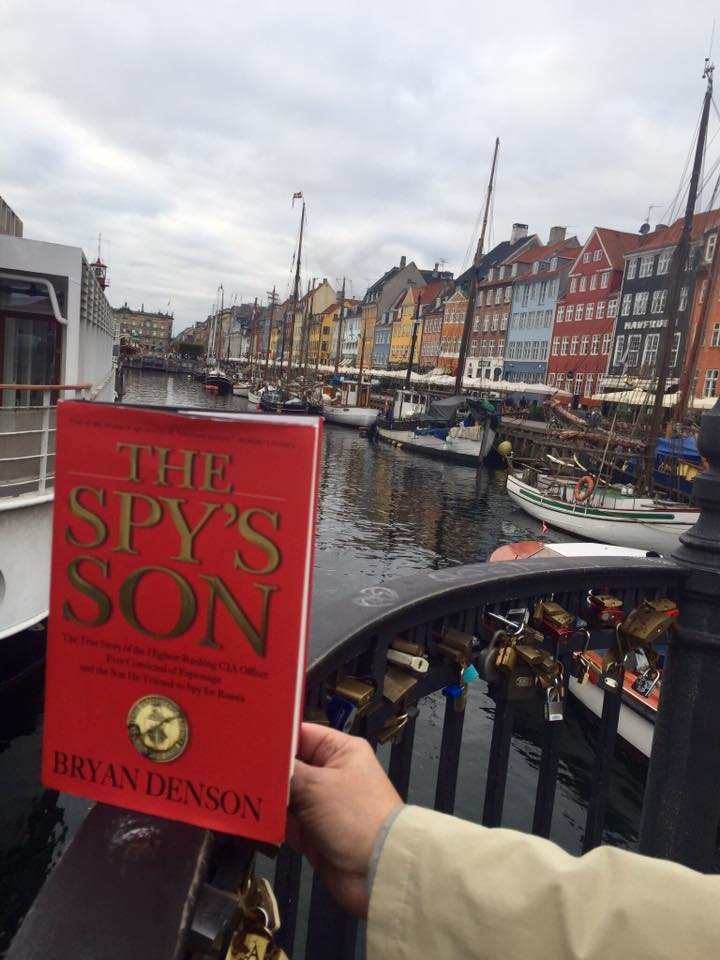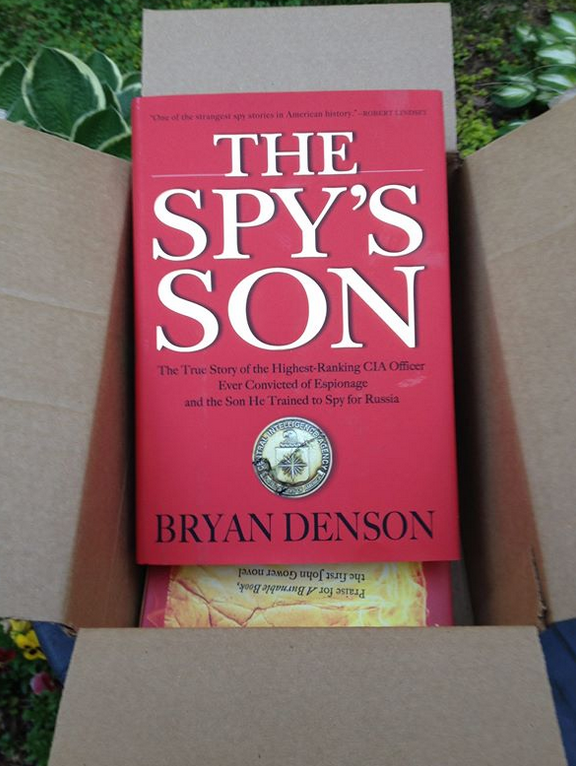 Thanks to my globe trotting friends
I am blessed with so many friends who traveled the world, literally, with copies of The Spy's Son, shooting photos as they went. The book showed up at the Kremlin, and on a plane to (or was it from) China. Beaches. Boats. Bookshelves. The International Spy Museum.

Among the images are the Cliff Notes version of The Spy's Son and a "double booking" (both courtesy of my old friend Paul Gilmore), a literal home-on-the-range reading in eastern Oregon (courtesy of Les Zaitz, the dean of investigative reporters in my adopted Beaver State), and my young friend Tessa (courtesy of Helen Jung). And let us not forget that the book (unlike its author) made its way into Harvard (thank you, Anna Griffin).
I love all of you. Many thanks.
Follow me on Twitter
Reader's Digest excerpts The Spy's Kid news series from The Oregonian
In October 2011, Reader's Digest ran a slightly condensed version of the original Spy's Kid newspaper series in The Oregonian, which was later greatly expanded into The Spy's Son book.